Kangan - Chic Indian Dining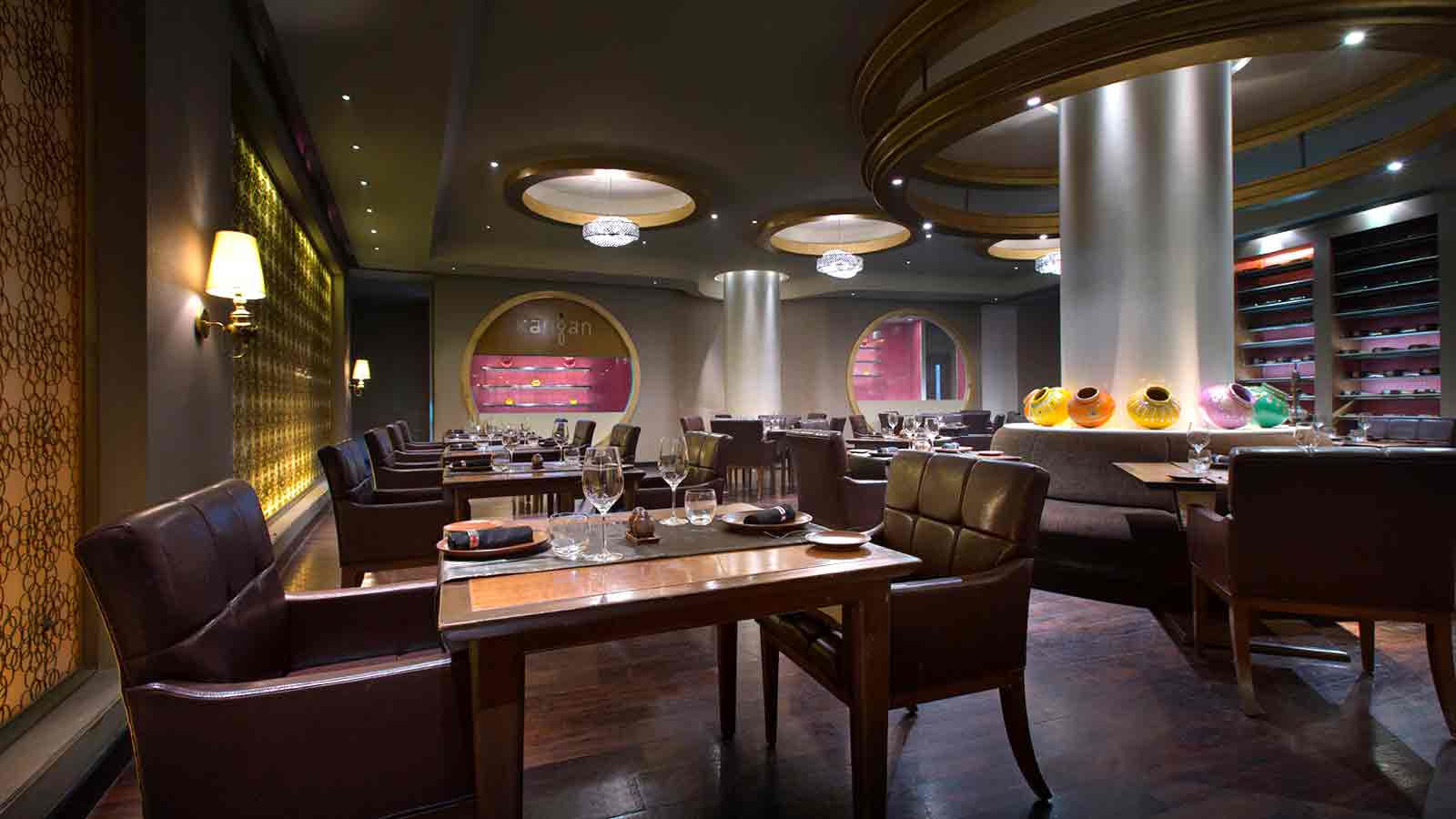 Embark the culinary caravan across the North West Frontier, Hyderabad and Awadh province of ancient subcontinent of India at Kangan, the chic dining venue. Winner of the Times Food & Nightlife Award for the "Best North West Cuisine", Kangan promises each guest a memorable journey through the timeless recipes of the rich provinces that beckon every gourmand to take notice.
Kangan offers a signature menu curated from recipes ranging between simple home made cooking to delicacies by affluent chefs or 'Khansamas' as they were known in ancient India. The walls adorn Indian bangles called 'Kangan' and hence the inspiration for the name of the restaurant. An open kitchen separated by a glass wall offers showcases the chefs around tandoor conjuring succulent meat, seafood, poultry kebabs and Indian bread. The biryanis, koftas and mouth watering curries from the land of the Nawabs and Mughal dynasty tempt the guests for recurrent treats.
Stay connected to promotions and updates on the Facebook.

To book a table at Kangan please click the link - http://bit.ly/1hmjWGX
| | |
| --- | --- |
| Cuisine: | Indian |
| Atmosphere: | Elegant |
| Setting: | Indoor |
| Serving Style: | A la Carte |
| Dress Code: | Casual Sophistication |
| Smoking Permitted: | No |
| Mon - Sun | 6:30 PM - 12:00 AM |
| Phone: | (91)(20) 6721 0061 |